HOLY CLOISTERS / VOLUME I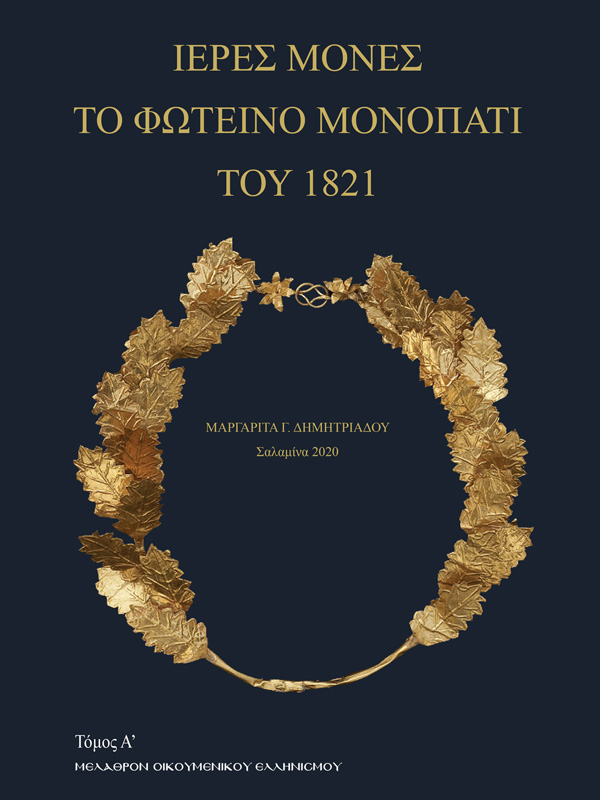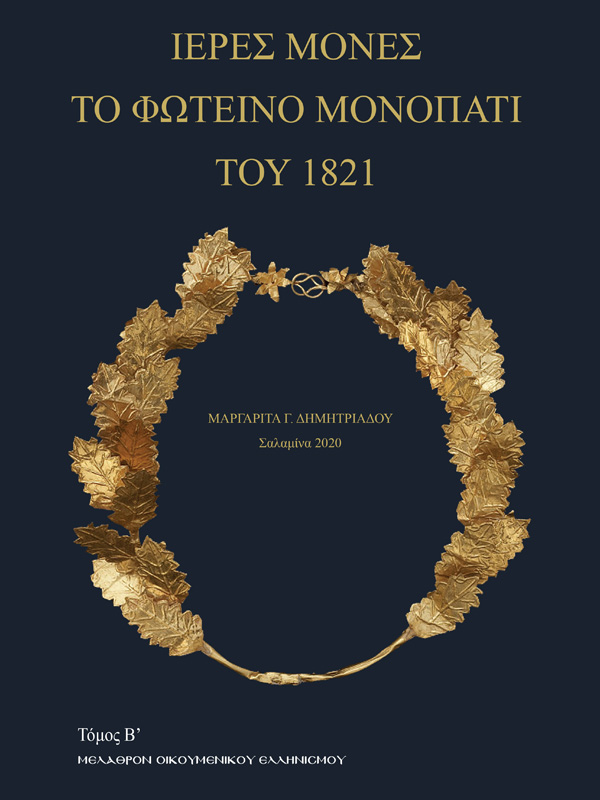 The contribution of the Holy Cloisters throughout time in the course of the Greek Nation has occupied contemporary historiography and ecclesiastical history. It remains, however, an always open issue to further research and study. The aspects and the views of this discourse provide a wide scope for the detection of new sources and evidence that redound to the approach of the view of this ecclesiastical institution (monasticism).
The presence and the contribution of monasticism deeply affected not only the continuation of Hellenism, but also the entire politico-economic state of the Balkans and of the East, during the events that occurred that period (19th century), but also those that followed. It differentiated the international realities and signified the beginning of the fall of a long period of Ottoman rule in European lands.
Monasticism has many components. It began with the wish of people, and then of monks, to search for spiritual perfection (deification), with accordance to the sermon of Jesus Christ and the apostolic literature, and through two discernible manifestations of this institution; Eremitic Monasticism which supports the departure from the urban centers and the search for refuge to secluded lands, and Coenobitic Monasticism.
At the same time, the love and respect of the monks to tradition, history, literature and the arts are recorded, with the preservation of the Holy Cloisters not only as spiritual centers but also as centers related to and promoting culture and the Greek civilization. Finally, the devotion of the monks to Christianity and the ideals of freedom -a foundational piece of the Greek orthodox faith- is featured, as the monks never hesitated to turn the spiritual centers of the religion (the Holy Cloisters) to national castles, whenever needed.
The main allusion, however, is in the contribution and the participation of the Holy Cloisters in the Greek War of Independence, in 1821. Specifically, evidence were searched for that present -on the basis of the historical and social context- the potentials that were shaped during the course and the evolution of the War of Independence; meaning, in relation to the redound of the cloisters to the conducting of the war, like the contribution of the Holy Cloisters, of the monks, and of every individual or group that directly or indirectly contributed in any way to the War. The research for evidence was a demanding and laborious undertaking, as most Holy Cloisters had been looted and burnt down during the Greek War of Independence. Many of them had been destroyed during the War but later on as well, when Otto's viceroy, with the decree 7/10/1833, decided that all Cloisters with six or less monks were to be demolished. As a result, the archives of the Cloisters were lost as well.
WRITING – EDITING
Margarita Dimitriadou, Historian (MA in History & Didactic of History and MA in Eastern Orthodox Theology)
DRAWINGS OF PUBLICATION
Maria K. Sideri, Iconographer – Artist
PREFACE – ACKNOWLEDGEMENT
His Beatitude Hieronymus II, Archbishop of Athens and All Greece
The president of Ecumenical Hellenic Foundation, Mr. Stavros Panousopoulos
FEATURES OF PUBLICATION
Publication Date: 2021
Pages: 404
Measurements: 28×28 cm
Type of Publication: Luxurious
Paper: Illustration
Print: Black and White
Language: Greek
Availability: Yes