HISTORY OF CYPRUS / VOLUME II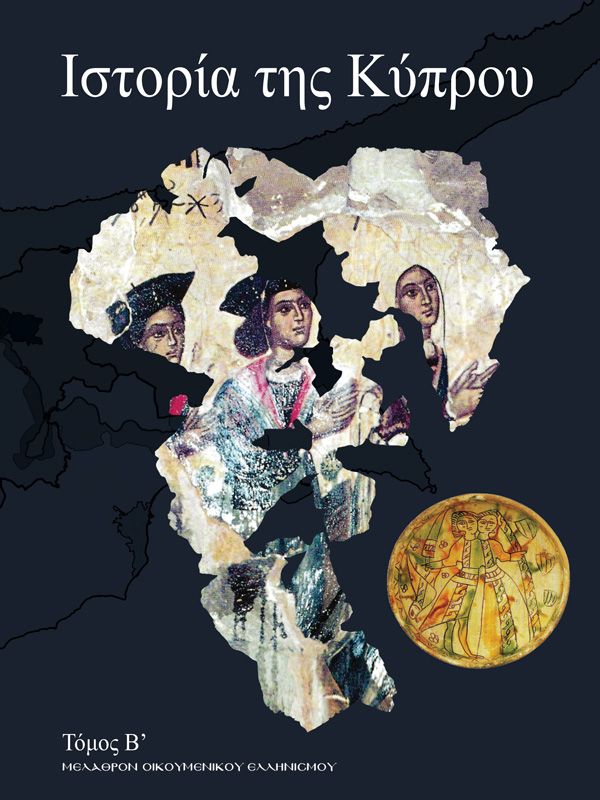 HISTORY OF CYPRUS / VOLUME II
We are pleased to present to you the new edition of "History of Cyprus, Volume II", conducted by the Ecumenical Hellenic Foundation.
It is a work of seven university professors, under the scientific supervision of Professor Dr. Savvas Neocleous which aspires to enlighten the readers in relation to the history and the present times of Megalonisos (meaning Big Island and referring to Cyprus), but also to educate on the Cypriot Hellenism. Along with Volume I (which was published in 2018), this two-volume work covers a substantial gap that exists due to the occasional, external, supposedly objective, scientific interference and intervention, especially existing because of agendas, and it attempts to present the historical truth.
It is prefaced by the President of the Republic of Cyprus Mr. Nikos Anastasiades and -same as in volume I- by His Eminence the Archbishop of Kykkos and Tillyria, Nikephoros.
FEATURES OF PUBLICATION
Publication Date: 2020
Pages: 239
Measurements: 23×31,5
Type of Publication: Luxurious
Hardcover
4 Colored Print
Language: Greek
Availability: No (Sold Out)
CONTENTS OF PUBLICATION
Preface: Cyprus – The Greek Megalonisos orphaned – Dr. Savvas Neocleous
Chapter VIII: Byzantine Cyprus II: Middle Byzantine Period (649-1191 A.D.) – Chrysovalantis Kyriacou
Chapter IX: Cyprus as an independent Frankish Kingdom (1191-1489 A.D.) – Photeine Perra
Chapter X: Cyprus under the Venetian Rule (1489-1571 A.D.) – Photeine Perra
Chapter XI: Cyprus under the Ottoman Rule (1571-1878 A.D.) – Yorgos Dionysiou
Chapter XII: Cyprus as a British Colony (1878-1960 A.D.) – Evangelia Matthopoulou
Chapter XIII: Cyprus from independence to its accession to the European Union – Dr. Charalambos Alexandrou